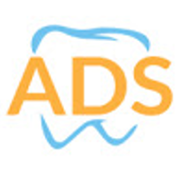 ADS and its team of Easton dentists are offering Allentown dental implants and dentures at affordable prices.
Affordable Dental Solutions is only minutes away from Allentown, PA.

Dental implants don't only change a patient's smile. They change their life."
— Dr. Michelle Bernreuther
EASTON, PA, UNITED STATES, August 14, 2018 /EINPresswire.com/ — The Easton dentists at Affordable Dental Solutions (ADS) are welcoming new patients from nearby Allentown. Residents can escape the high cost of dentists in Allentown by visiting our ADS location in Easton where dental implants are only $2,000.
The low price of dental implants in Easton includes both the abutment and final restoration. Dental implants are among the most popular solutions for missing teeth because of their natural look and feel.
"Dental implants don't only change a patient's smile. They change their life," says Dr. Michelle Bernreuther, dentist in Easton.
ADS also offers affordable dentures in Easton. Full dentures in Easton cost only $650/arch and partial dentures cost $750/arch. Implant-retained dentures are also available for $2,999 when two dental implants are added to a patient's full lower dentures.
To learn more about the dentures and dental implants available to Allentown residents and to schedule an appointment with the Easton dentists at ADS, visit http://www.eastonimplants.com/appointment.html.
About Affordable Dental Solutions: Based in Eastern Pennsylvania, Affordable Dental Solutions is a provider of full dentistry services. For nearly a decade, Affordable Dental Solutions has offered patients procedures such as dental implants, crowns, and dentures at rates much lower than area competitors by utilizing state-of-the-art equipment and by negotiating discounts with implant manufacturing companies. Learn more at https://www.affordabledentalsolutions.com/.
Jamie Jaskolka
Affordable Dental Solutions
(484) 948-2900
email us here
About Affordable Dental Solutions

Source: EIN Presswire