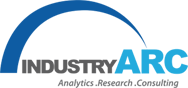 Hemostatic Agents Market
The American region holds the largest market share and growth in the Hemostatic agents Market and is anticipated to reach $4.7 billion by 2023 at CAGR of 7.20%
HYDERABAD, TELANGANA, INDIA, June 19, 2018 /EINPresswire.com/ — According to the new market research report by IndustryARC titled "Hemostatic Agents Market: By Type (Thrombin, Oxidized Regenerated Cellulose, Combination, Gelatin, Collagen, Fibrin Sealants); By Treatment (Cardiovascular, General, Digestive, Neurological); By End User (Hospitals, Surgical Centers, Nursing Homes) & Geography – Forecast (2016-2022)", the market is driven by the increase in surgical procedures across the globe coupled with the rise in the number of insurance providers propelling the Hemostats Market. Increase in hospital facilities with government initiatives is another reason driving the growth of the Hemostats Market.
Americas held the largest market share in the Hemostatic Agents Market
The American region holds the largest market share and growth in the Hemostatic agents Market and is anticipated to reach $4.7 billion by 2023 at a CAGR of 7.20%. However, APAC registers the highest growth and is anticipated to reach $1.6 billion at a CAGR of 11.4%. The American region is the dominant market for hemostats market due to its growing technological advancements, and need for enhancing the patient safety. The key end-users in this region include Hospitals, Surgery Centers, and Nursing Homes.
Selected Market Share Analysis done in the full report
As per IndustryARC analysts, manufacturers in Hemostats are estimated to take a leap in the production of these products owing to the increasing demand from the medical segment.
The market share analysis has been done considering the revenue of Hemostats suppliers. The market is fairly fragmented with small companies accounting for a combined share of 52% in terms of revenue.
Some big companies have significant presence in this market mainly due to their strong clientele in the commercial sector and strong manufacturing capability.
The suppliers of the market continue to evolve to meet the challenges of technology, growing consumer demands, increased emphasis on sustainable products, globalization, cost pressures, growing healthcare sector, increasing population and more.
To browse the table of contents of the report follow the link below:
https://industryarc.com/Report/15189/hemostats-market.html
Excerpts on Market Growth Factors
High requirement for spinal surgeries have resulted in an increased growth rate for hemostats in U.S. market.
Other growth factors include technological advancements alongside increasing hospitals and healthcare facilities, which ultimately resulted in adoption of advanced surgical equipment in surgeries.
The adoption rate of hemostats was attributed to the aging population, as this is an important procedure to prevent blood loss in the patients.
Amongst various end users, hospitals generated the highest revenue and is anticipated to reach $4.5 billion by 2022
Rising awareness about the advanced equipment among the public, increased spending in healthcare, growing use of artificial devices in operations is resulting in the growth of the hemostats market.
Talk to one of our sales representative about the full report by providing your details in the below link:
https://industryarc.com/Report/15189/hemostats-market.html
Key players of Hemostatic Agents Market:
Johnson & Johnson is one of the leading suppliers in the Hemostats market, contributing to nearly 17% of the overall revenue. Johnson & Johnson through its broad range of products, constant product launches and innovation have been successful in catering to a variety of customers, consequently maintaining their hold over the market.
However, monitoring their future business involvements, IndustryARC analysts anticipate companies such as Baxter, Pfizer, Braun, C.R. Bard, CSL Behring and more to maintain their position in the market.
Baxter International holds second major share in the Hemostats market.
Baxter International Incorporation, Mallinckrodt Plc, C.R. Brad Incorporation, Integra Life Sciences Corporation and others are the names of few companies involved in acquisition strategies.
Hemostatic Agents Market Report is segmented as indicated below
Hemostatic Agents Market By Type:
1.Thrombin Based Hemostats
2.Gelatin Based Hemostats
3.Collagen Based Hemostats
4.Oxidized Based Hemostats
5.Combination Hemostats
6.Fibrin Hemostats
7.Others
Hemostatic Agents Market By Treatment
1.Cardiovascular
2.General Surgery
3.Digestive Surgery
4.Neurosurgery
5.Others
Hemostatic Agents Market By End User
1 Hospitals
2 Surgery Centers
3 Nursing Homes
4 Others
Hemostatic Agents Market By Geography (Covers 13 + Countries)
Hemostatic Agents Market By Entropy
Companies Cited/Referenced/Interviewed:
1.B. Braun Melsungen
2.Integra Life Sciences Corporation
3.Equimedical B.V.
4.Marine Polymer Technologies Inc.
5.Gelita GmBh
6.Johnson and Johnson Services
7.Pfizer Inc;
8.Advanced Medical Solutions Group (Resorba Wundversorgung)
9.Vascular Solutions Inc;
10.Z-Medica LLC
11.Mallinckrodt PLC
12.Company 12
13.Company 13
14.Company 14
15.Company 15+
Related Reports
A.Hemodynamic Monitoring System Market
https://industryarc.com/Report/10602/hemodynamic-monitoring-system-market.html
B.Blood Culture Tests Market
https://industryarc.com/Report/10633/blood-culture-tests-market.html
What can you expect from the report?
The Hemostatic Agents Market is Prepared with the Main Agenda to Cover the following 20 points:
1.Market Size by Product Categories
2.Market trends
3.Manufacturer Landscape
4.Distributor Landscape
5.Pricing Analysis
6.Top 10 End user Analysis
7.Product Benchmarking
8.Product Developments
9.Mergers & Acquisition Analysis
10.Patent Analysis
11.Demand Analysis (By Revenue & Volume)
12.Country level Analysis (15+)
13.Competitor Analysis
14.Market Shares Analysis
15.Value Chain Analysis
16.Supply Chain Analysis
17.Strategic Analysis
18.Current & Future Market Landscape Analysis
19.Opportunity Analysis
20.Revenue and Volume Analysis
To request for a proposal provide your details in the below link:
https://industryarc.com/subscription.php
About IndustryARC:
IndustryARC is a Research and Consulting Firm that publishes more than 500 reports annually, in various industries such as Agriculture, Automotive, Automation & Instrumentation, Chemicals and Materials, Energy and Power, Electronics, Food & Beverages, Information Technology, Life sciences &Healthcare.
IndustryARC primarily focuses on Cutting Edge Technologies and Newer Applications in a Market. Our Custom Research Services are designed to provide insights on the constant flux in the global supply-demand gap of markets. Our strong team of analysts enables us to meet the client research needs at a rapid speed, with a variety of options for your business.
We look forward to support the client to be able to better address their customer needs, stay ahead in the market, become the top competitor and get real-time recommendations on business strategies and deals. Contact us to find out how we can help you today.
Venkat Reddy
IndustryARC
6145888538
email us here

Source: EIN Presswire